LUMIBRITE™ Chairside Whitening
LUMIBRITE Chairside Whitening
Fast. Convenient. Effective.

LUMIBRITE Chairside whitening is a comfortable, gentle way to whiten, without complicated procedures or harmful UV rays. It's done in your dentist's office and can take as little as one 30-minute session to achieve your desired results. Using a peroxide-based gel, with the option of the Sapphire® Whitening Light for enhanced results, LUMIBRITE Chairside is the fastest way to a whiter and brighter smile.
Results
LUMIBRITE Chairside can whiten teeth up to 12 shades and if you follow the simple post-care instructions and practice good oral hygiene, LUMIBRITE Chairside can last for years.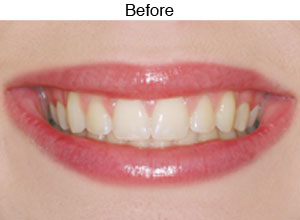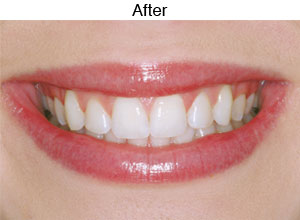 Ask your dentist today which whitening option is right for you.